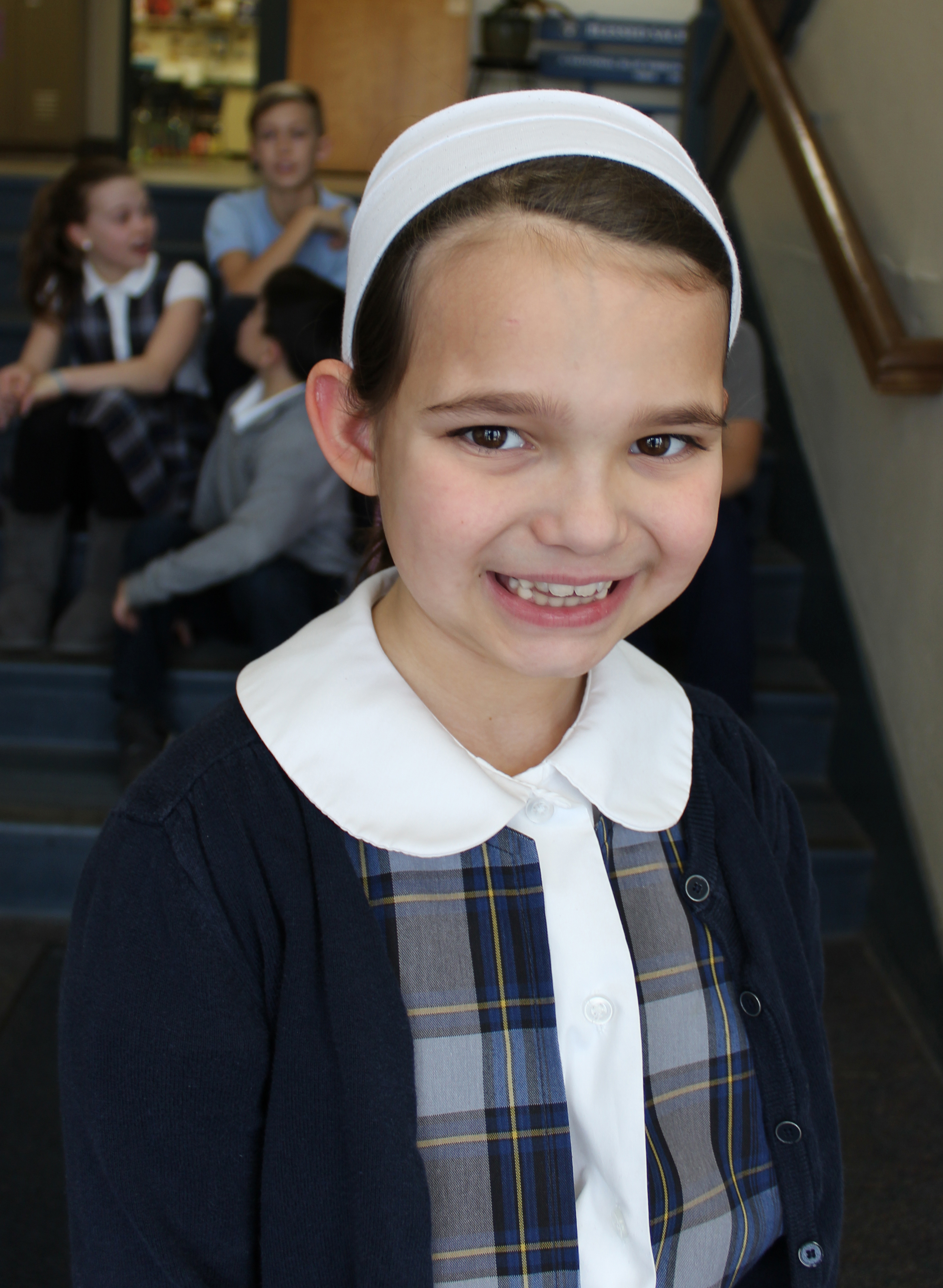 Blessed Sacrament's primary grades nurture the love of learning that was instilled in students during kindergarten. Teachers employ a variety of methods and experiences to meet the needs of individual students to ensure active and engaged learning.
Cross-curricular units are implemented across content areas to increase student interest and mastery
Primary grade students also attend physical education, library, technology, art, and music classes. Spanish instruction begins in second grade.
Response to Intervention continues through the fourth grade. This research-based, data-driven method of instruction and assessment allows the teacher to direct instruction towards the levels and needs of the individual.
Please see below for an overview of the primary curriculum.
Religion

religious formation through Theology of the Body, prayer, Bible study, school theme, and textbooks
exposure to Catholic prayers including the Rosary
study of the Old and New Testament
celebrating Mass weekly
service and stewardship
introduction to the sacraments
spiritual gifts and understanding unique God-given S.H.A.P.E.s
examining the Saints' lives
sacramental preparation in 2nd grade for First Reconciliation and First Holy Communion

Language Arts

Orton-Gillingham based Saxon Phonics continues through 2nd grade
our textbook

combines reading, writing, spelling, and grammar instruction which helps

strengthen critical thinking skills, bolster learning, and encourage independence.
Primary grade students learn a love of reading through exposure to various genres of literature

Math

active lessons that incorporate manipulatives, games, and technology
problem-solving is the center of math learning and concepts are taught through real-world, hands-on experiences
primary essential skills focus on computation, operations and algebraic thinking, measurement and data, number and operations, fractions, and geometry

Science

introduction to and application of the scientific method
essential skills focusing on space exploration, earth's systems, weather and climate, waves and radiation, properties of matter, chemicals and reactions, and forces and interactions
hands-on interactive experiments give students the ability to interact with the curriculum and develop a love of science

Social Studies

a sense of citizenship in the primary grades begins to emerge through the social studies curriculum
developing map and graph skills, the ability to use primary sources, and economic concepts
essential skills include interaction with local and world geography, investigate the relationship between human and environment interaction, explore the impact of various cultures, learn about conflict, and become familiar with government
primary curriculum culminates with Kentucky and American History taught in the 4th grade
Please see our contact page for the staff list and contact information.