Thank you for taking the time to learn more about Blessed Sacrament School. Founded more than a century ago alongside the Parish, we are a community deeply rooted in faith, tradition, and excellence.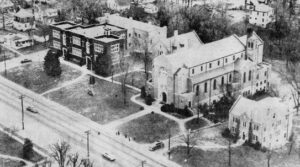 Initially, our beginnings were humble. 42 students were educated in the original red brick building that served as the chapel and the school. In those days, three Benedictine religious women were driven by the same rich set of Catholic values that are harbored by the school's faculty and administration today. Their driving spirit has contributed to the civilization of the community and furthered the education of generations of parishioners.
Today, Blessed Sacrament provides a quality Catholic education to approximately 550 students in grades kindergarten through eight. Located in Fort Mitchell, Kentucky, Blessed Sacrament School services the children of Blessed Sacrament parish, as well as children of various faiths, from the greater Northern Kentucky area. We develop spiritual, academic, and personal growth in our students through prayer, study, and service to others.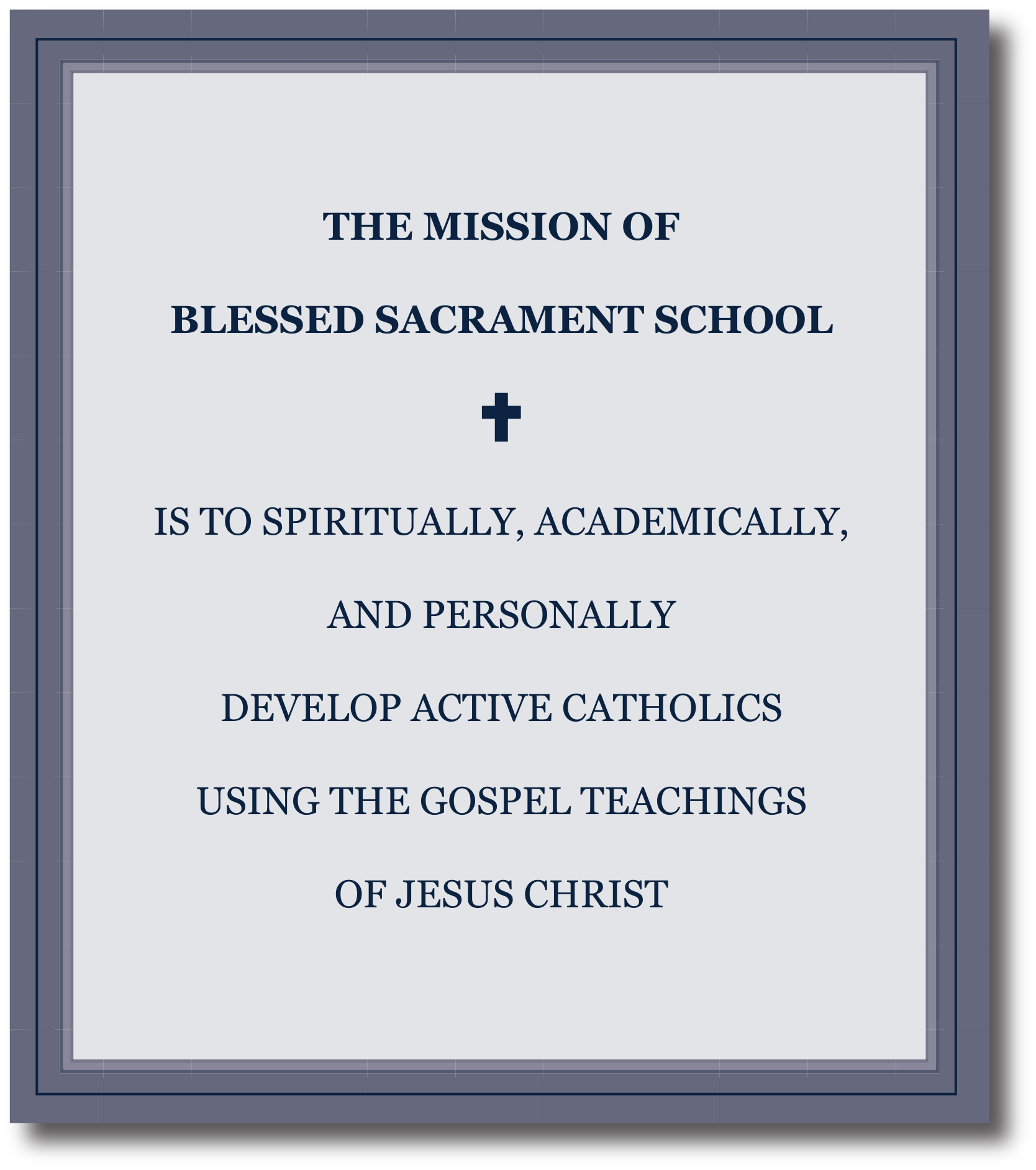 Together with the parish, we work to immerse our students in faith-centered, high-quality education.  We are a four-time National Blue Ribbon School of Excellence.  We prepare our students for the next steps of their lives spiritually, academically, socially, and emotionally.
Our staff works tirelessly to meet the needs of every student.  By offering special classes like art, music, physical education, technology, Spanish, library, intervention, and enrichment, we strive to deliver a well-rounded education.  Our 35 full-time teachers, seven classroom aides, office staff, and administration all work together to foster a positive learning environment for our children.  They are blessed to be here, and we are blessed to have them.
We are eager to share more about our community with you.  We are happy to answer any questions you have via phone or e-mail and to schedule a tour of our building.  Let us show you why Blessed Sacrament is the right community for your family.  Thank you.
 
 

Mrs. Aideen Briggs
Principal

Mrs. Maureen Wood
Assistant Principal