The Annual Giving Campaign serves as a primary fundraiser for the students of Blessed Sacrament School. Started in 1992 to relieve the burden of fundraising off of the children, the Annual Giving Campaign has provided millions of dollars to programs and technology essential to the education and safety of our students.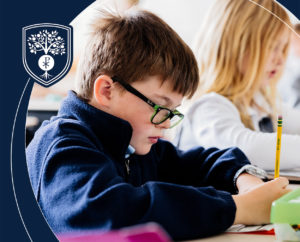 We are blessed with the generous support of our dedicated parents, grandparents, parishioners, and friends of Blessed Sacrament School. Because of your donations to the Annual Giving Campaign, we have been able to consistently increase the security of our church and school, partially fund the salaries of staff specialists, fund multiple building upgrades, put new technology into the hands of our students and teachers, and more. The dollars generated by this campaign do not disappear into the ether; they go directly back into the school to improve it within the next year.
Thank you to everyone who has generously donated to the Blessed Sacrament Annual Giving Campaign.  If you have not already contributed to this year's campaign, please prayerfully consider donating.